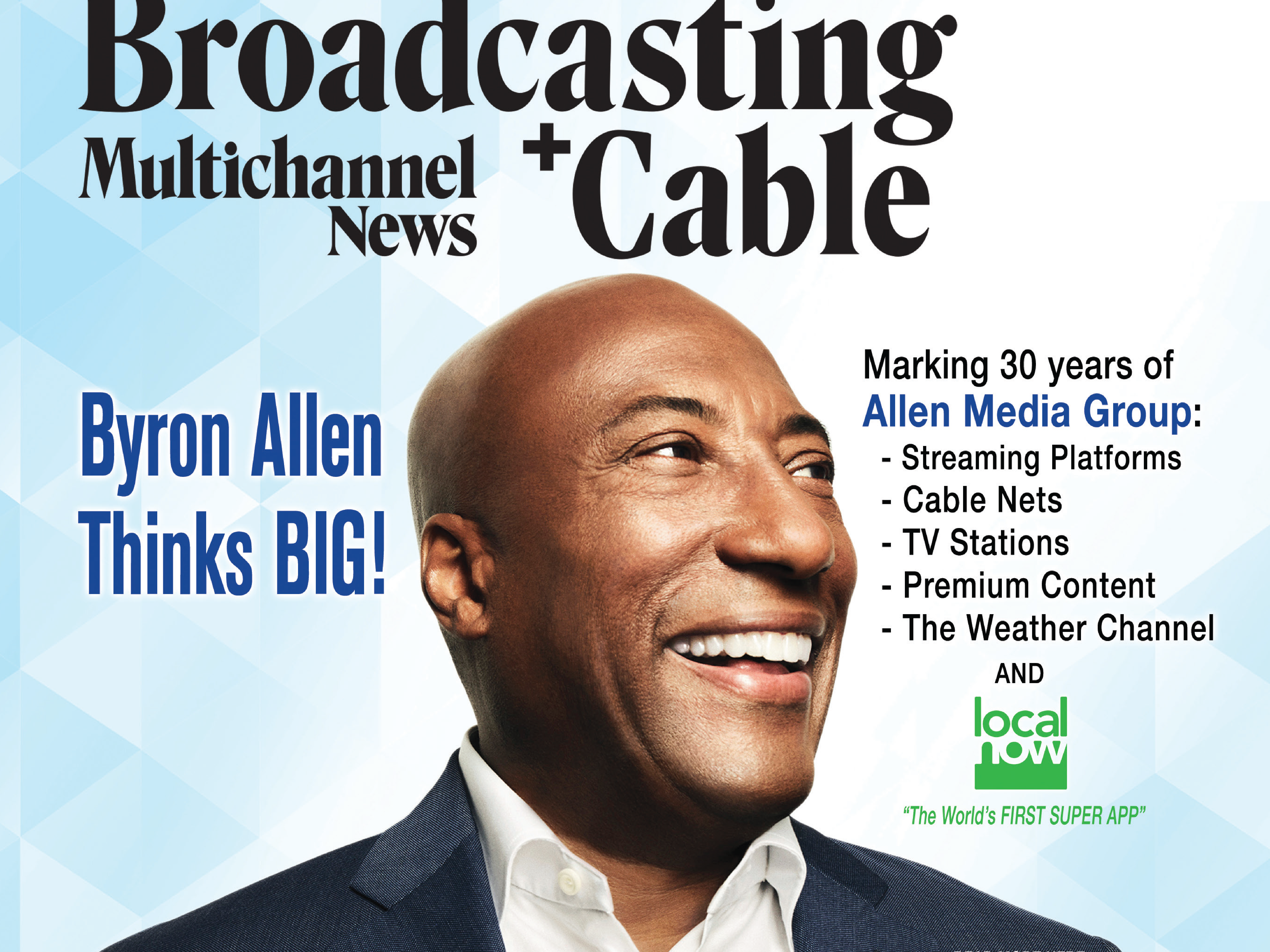 14 Sep

Broadcasting & Cable: Byron Allen Thinks Big

Big thinkers get big things done and implement change in their industries, and ALLEN MEDIA GROUP Founder/Chairman/CEO Byron Allen is living proof of that.

Allen's list of "firsts" is impressive. Starting at age 14, he was the youngest comedy writer for some of the biggest names in stand-up comedy during the 1970s, working alongside young comedians like David Letterman and Jay Leno. At age 18, he was the youngest stand-up comedian to perform on THE TONIGHT SHOW STARRING JOHNNY CARSON.  He then landed a co-hosting role on television's first "reality" show, NBC's REAL PEOPLE, in 1979, and that's long before he built what is now one of the largest privately held media companies in the world.

Byron Allen's comedy background makes him a strong and unique media leader. He's been there and he's done that. He can see around corners and anticipate seismic shifts in our business long before they start rumbling.  What other media executive has been at the helm of the same company for 30 consecutive years?  That's the uniqueness of this stand-up comedian turned MEDIA MOGUL – as Bloomberg called him in 2021.  From traveling all over the country as a teenage host, interviewing "real people", to learning about the TV business and forging relationships with local TV station general managers at the same time. Those experiences put him in the driver's seat – even when he was starting his company from his dining room table in 1993. Humble beginnings, a big vision and a relentless work ethic have led to many successful milestones.