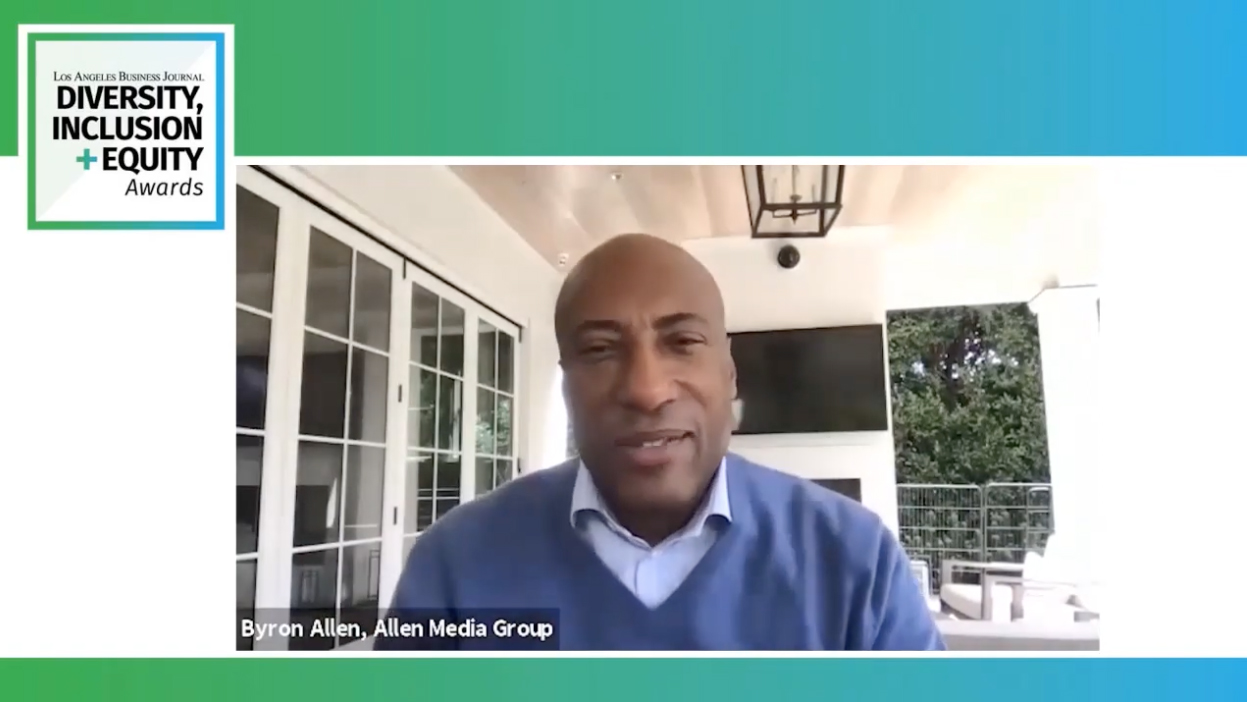 30 Mar

Keynote Speaker: Byron Allen | Diversity, Inclusion & Equity Symposium & Awards 2021

The Los Angeles Business Journal is proud to have hosted the 2021 Diversity, Inclusion + Equity Keynote Speaker + Awards Program.

On March 24th, we heard from our keynote speaker, Byron Allen, Founder, Chairman & CEO of Entertainment Studios/Allen Media Group on his impactful story and equity goals for the future. Additionally, we honored diversity, inclusion, equity champions in the Los Angeles region for their ongoing efforts to celebrate and respect the unique needs, perspectives, and potential of all their team members while simultaneously creating an inclusive environment that enables diversity and equity to thrive.