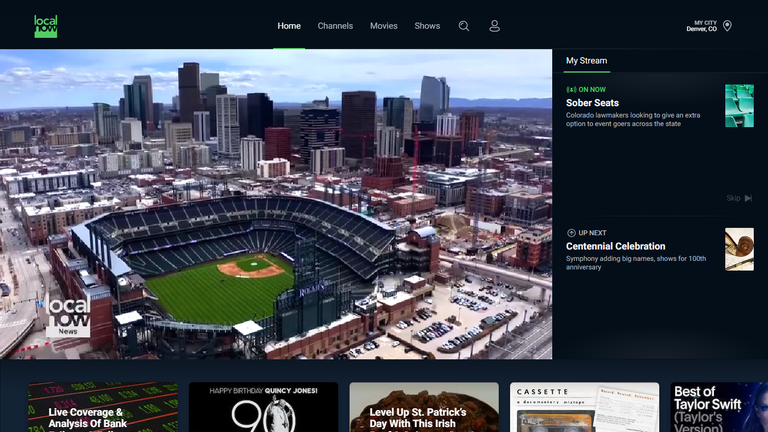 13 Sep

PR NEWSWIRE: ALLEN MEDIA GROUP'S FREE-STREAMING PLATFORM LOCAL NOW EXPANDS LOCAL NEWS AND ENTERTAINMENT LIBRARY WITH 18 CBS FAST CHANNELS

The Allen Media Group digital platform Local Now – a leading free-streaming service for hyper-local news, weather, sports, traffic and entertainment – today announced its partnership with CBS. Local Now has expanded its local news footprint with the launch of 14 free ad-supported television (FAST) channels from CBS Stations.

In addition to this local news content, Local Now has added to its lineup CBS News Streaming; CBS Sports Golazo Network, a 24/7 streaming channel dedicated to soccer; as well as channels featuring CBS Media Ventures' Inside Edition, the nation's top-rated syndicated newsmagazine; and Dabl, a network that features programming from the libraries of popular, world-renowned lifestyle experts including Martha Stewart and Emeril Lagasse, among others.