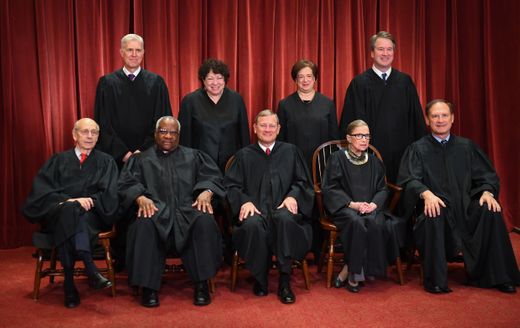 11 Jun

Supreme Court makes more headway on its next term than on the major decisions that remain in this one

By Robert Barnes

The court accepted five cases that will be heard in the term beginning in October.

In one, a dispute between television cable provider Comcast and a black-owned entertainment company, the justices will consider making it harder to bring certain types of civil rights suits.

Comcast is fighting a lawsuit brought by Entertainment Studios Networks Inc., which is owned by comedian and producer Byron Allen. The company contends that racial discrimination is the reason it cannot get its channels on Comcast's cable systems. Comcast said the decision to reject the channels was strictly a business decision, based on what it thought viewers would want.

Allen sued under a Reconstruction-era law that says all people have the right to "make and enforce contracts" and enjoy the "equal benefit of all laws and proceedings for the security of persons and property as is enjoyed by white citizens."

Comcast contended in the lower court that Allen would have to show that the cable company would have accepted the channels if not for Allen's race. But a unanimous panel of the U.S. Court of Appeals for the 9th Circuit said that at this early stage of the lawsuit, the entertainment company had to show only that race was one "motivating factor" in Comcast's decision.

The case is Comcast v. National Association of African American-Owned Media.