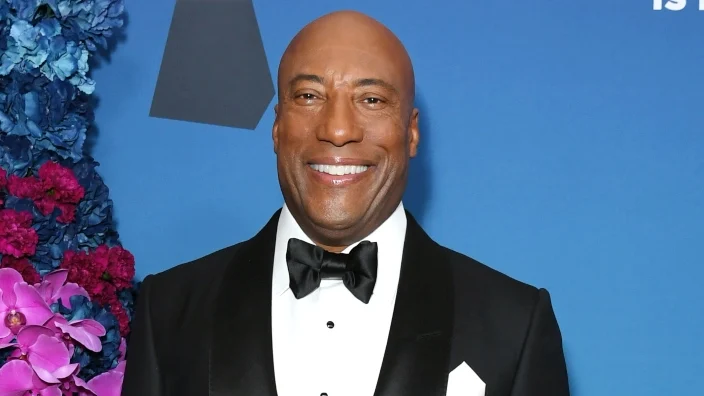 27 Apr

TVNewsCheck: Allen Media Spotlights 'Entertainment With Purpose' At First Upfront Presentation

Highlighting what it called "entertainment with purpose," an expanding investment in content and technology-fueled multimedia reach, Allen Media Group (AMG) presented its programming lineup to media buyers and brand marketers in New York on Wednesday.

In what he described as his company's first upfront season presentation in its 30-year history, AMG Founder, Chairman and CEO Byron Allen said AMG "reaches all segments of the American population" with channels including The Weather Channel, The Weather Channel Español, The Grio and HBCU Go.

And it reaches them on digital platforms as well as cable and over-the-air TV, Allen said, noting that The Grio reaches more than 50 million MVPD subscribers and also airs on a lineup of local "dot-2" channels owned by affiliates of Fox Television Stations, ABC, CBS and NBC. The Grio, which gained its cable distribution after AMG acquired the assets of The Black News Channel out of bankruptcy, is also available on digital platforms.

"The Grio has 100% penetration," Allen said. "If you buy it, you are on all three platforms. It airs talk, game shows, movies, sitcoms, news and sports," Allen continued. "It's a Black CBS."

Because The Grio is now 100% Black-owned, it also offers advertisers an opportunity to support a channel where journalists don't have to defend their story ideas to managers who don't understand why they matter, Allen said.