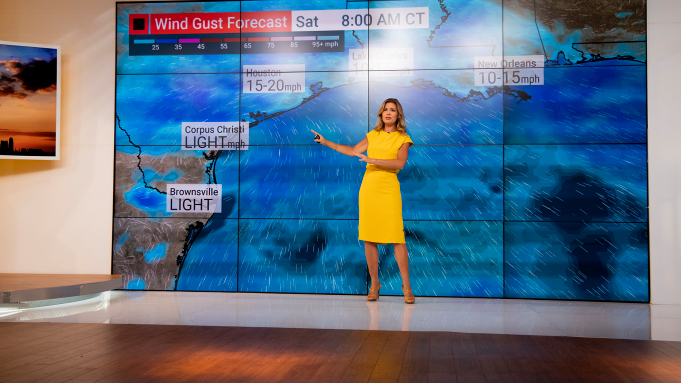 01 Jul

Weather Channel Plans to Launch Streaming-Video Service in Q4
By Brian Steinberg
The company behind cable's ubiquitous Weather Channel outlined plans to launch a new subscription-video service in the fourth quarter that will also serve up news and entertainment content from other sources.
Allen Media Group, the company backed by entrepreneur Byron Allen that operates The Weather Channel, said the new service, known as The Weather Channel Plus, will feature more than 50 streaming channels of news and entertainment and will cost subscribers $4.99 a month. A company spokesman declined to comment on what sorts of channels might be included.
The company projected the service could have as many as 30 million subscribers by the end of its first five years. In comparison, Walt Disney Co. in May said its Disney Plus service, which launched in November of 2019, had won more than 103 million subscribers.
"We've aggregated some of the best news and entertainment content while keeping it affordable and accessible at the same time," Allen said in a statement. "We are highly confident that consumers will enjoy The Weather Channel Plus streaming service for decades to come."
The new streaming offering will join a phalanx of new on-demand hubs being launched by media companies of all stripes, including ViacomCBS Paramount Plus, Discovery's Discovery Plus and WarnerMedia's HBO Max. Spanish-language broadcaster Univision, which recently unveiled an ad-supported streaming outlet called PrendeTV, recently indicated it would soon debut a subscription-based vehicle as well. Meanwhile,  Fox News Media unit is expected to launch Fox Weather.  a streaming weather service, in the next few months.
Allen Media Group controls 23 local TV stations and 12 TV networks designed for broadcast on high-definition TV sets, including Cars.TV and Pets.TV. The company also operates two ad-supported streaming outlets, Local Now and The Grio.
The company said the new service would be made available on all kinds of devices, ranging from smartphones, tablets, smart televisions, and gaming consoles to personal computers and laptops.